GIASP Intelligence & Strategy SL (Grupo de Inteligencia y Análisis Estratégico y Prospectivo) es empresa líder y pionera a nivel nacional en la producción, consultoría y formación en pensamiento estratégico e Inteligencia estratégica y prospectiva empleando una metodología exclusiva al servicio de la alta dirección y para la toma de decisiones de las corporaciones e instituciones para apoyar en la ampliación de capacidades y conseguir la ventaja estratégica.
"Desde nuestra empresa, aseguramos ventaja estratégica y oportunidad a la dirección corporativa e institucional con el uso de una metodología de rigor y exclusiva de Inteligencia estratégica y prospectiva ofreciendo productos y servicios que responden a necesidades de información en apoyo a la toma de decisiones. La promoción y formación del pensamiento estratégico y de metodología de análisis estratégico prospectivo garantiza ventaja competitiva, anticipación y la disminución del riesgo"
Entre nuestra oferta de servicios y productos en apoyo a la toma de decisiones podríamos destacar:
I FORO IBÉRICO DE INTELIGENCIA ESTRATÉGICA: 9 Enero 2020 (más información)
PRÓXIMOS CICLOS FORMATIVOS: Octubre-Febrero 2019/2020 (más información)

Para más información y contacto: giasp@intelgiasp.com
---
GIASP Intelligence & Strategy SL (Group of Intelligence and Strategic and Prospective Analysis) is a leading company and pioneer at the national level in the production, consulting and training in strategic thinking and production of strategic and prospective intelligence using an exclusive methodology (necessary in an environment increasing complex and competitive) supporting the senior management and the decision making process of corporations and institutions. It is established as a master bridge between companies & institutions to support in the expansion of their capacities to achieve strategic advantage.
«From our company, we ensure strategic advantage and opportunity to the corporate and institutional management with the use of a rigorous and exclusive methodology of strategic and prospective intelligence offering products and services that respond to the information needs in support of the decision making. The promotion and training of strategic thinking and methodology of prospective & strategic analysis guarantees competitive advantage, anticipation and the reduction of risk «
Among our offer of services and products in support of the decision making we could highlight:
INTELLIGENCE PRODUCTION: Information management and preparation of competitive economic and strategic security reports in support of the strategic decision of companies and institutions and their operational safety, to establish the best conditions of competitiveness in the operating environment, to reduce their risk and to get the definite anticipation for the achievement of the strategic advantageous action.
CONSULTING FOR TRAINING AND STRATEGIC MANAGEMENT: Allowing the anticipation of assets against the competitor addressed to the different command units of large and medium-sized companies and institutions in order to support and improve their capabilities of analysis and anticipation of opportunities and risks as a fundamental factor in the support of the management.
TRAINING IN STRATEGIC INTELLIGENCE AND PROSPECTIVE, SCHOOL OF STATISTICS: Training cycles in strategic analysis methodology at the highest level using as a fundamental tool the prospective at the service of strategic intelligence and operational safety.
PROMOTION OF STRATEGIC THINKING AND THE CULTURE OF INTELLIGENCE: Promotion of the culture of intelligence and strategic security as a fundamental work methodology to identify, mitigate and effectively manage risks and vulnerabilities, as well as to determine the strengths and opportunities as the best support to enhance operability of the company and the institutions and thus guarantee their survival and resilience.
COLABORACIONES: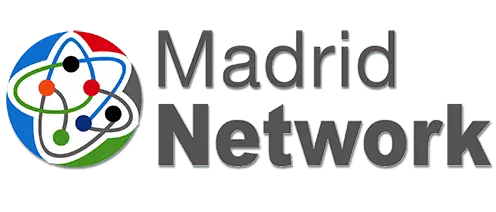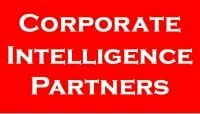 ÚLTIMAS PUBLICACIONES/ Last publications