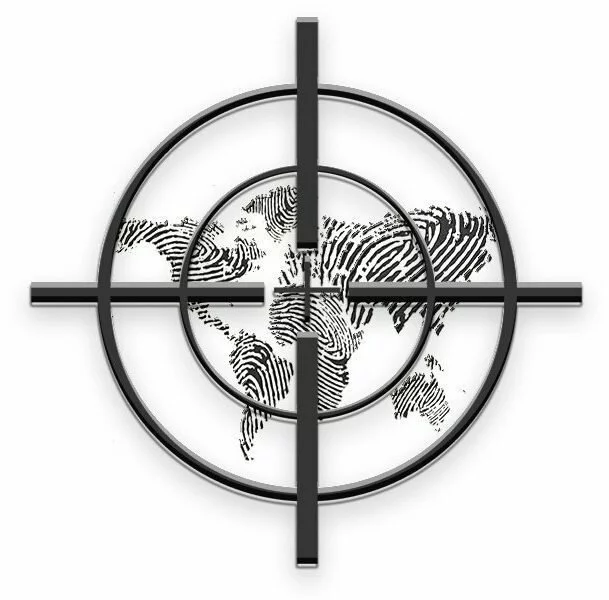 GIASP Intelligence & Strategy tiene como misión principal la producción y consultoría en estrategia competitiva y seguridad corporativa para clientes en diferentes sectores organizativos,  instituciones y empresas. GIASP SL, como grupo líder nacional en la producción de inteligencia estratégica aplicada a los diferentes ámbitos de la seguridad, en un entorno cada vez más complejo y competitivo, se establece como viga maestra y puente de unión entre la empresa y las instituciones y la seguridad global.
Entre su oferta de servicios y productos en apoyo a la toma de decisiones podríamos destacar:
Producción y elaboración de informes económicos competitivos y de seguridad estratégica. GIASP aplica una metodología exclusiva, con visión prospectiva y predictiva, en apoyo a la decisión estratégica de las empresas e instituciones y su seguridad operacional.
Consultoría en la formación y constitución de unidades de decisión estratégica y competitiva que permitan la anticipación de activos frente al competidor con Master clases para los diferentes cuadros de mando de las grandes y medianas empresas e instituciones con el fin de apoyar y mejorar sus capacidades de análisis y anticipación ante oportunidades y riesgos como factor fundamental en el apoyo a la dirección.
Apoyo al sistema de seguridad corporativa e institucional para la disminución del riesgo operacional, ayudando a maximizar las utilidades en las áreas productivas y operacionales en sus entornos de inversión y actuación con la producción y elaboración de informes de análisis de riesgo y seguridad para establecer las mejores condiciones de competitividad en el entorno operativo y conseguir la anticipación definitiva para la consecución de la acción estratégica ventajosa.
Ciclos formativos y entrenamiento en metodología de análisis estratégico y competitivo al más alto nivel utilizando como herramienta fundamental la prospectiva al servicio de la inteligencia estratégica y la seguridad operacional.
Fomento de la cultura de inteligencia y seguridad estratégica como metodología de trabajo fundamental para identificar, mitigar y gestionar efectivamente riesgos y vulnerabilidades, así como determinar las fortalezas y oportunidades como el mejor apoyo para potenciar la operatividad de la empresa y las instituciones y garantizar así su supervivencia y su resiliencia.
El pase de diapositivas requiere JavaScript.
DIRECCIÓN GENERAL
Marta Gª Outón

Directora General y Fundadora de GIASP, Directora del Departamento de Producción Máster en Inteligencia, por la Fundación de Estudios Estratégicos Internacionales y Máster en Gestión de Seguridad, Crisis y Emergencias por la Fundación Ortega y Gasset. Analista en Comunicación Estratégica y Contranarrativa, especializada en la narrativa yihadista. Realizó proyecto pionero en contranarrativa en el Mando de Operaciones del Estado Mayor de la Defensa, en la Sección de Influencia, en el marco de la Coalición Internacional contra el Daesh en la misión Inherent Resolve, Iraq. Ha sido profesora invitada en la Escuela de Guerra y ha participado en diversos congresos sobre Comunicación Estratégica e Inteligencia. Con formación profesional en técnicas de Análisis de Inteligencia, Dirección y gestión de Servicios de Inteligencia y Operaciones de Paz por la Escuela de Guerra del Ejército.
Ignacio del Corral Gonzalo

Director General de GIASP y Director del Departamento de Formación Es profesor titular de Inteligencia en el Departamento de Inteligencia y Seguridad de la Escuela de Guerra del Ejército. Profesor del Posgrado de Inteligencia Económica y Seguridad (PIES) de la Universidad Pontificia de Comillas, ICADE-ICAI. Con más de 10 años de experiencia docente dirige e imparte la formación en Inteligencia, Contrainteligencia y Seguridad de todos los cursos que se imparten en el Ejército. Es director de los cursos básico y avanzado de Inteligencia de las Fuerzas Armadas, del curso de Jefe de Seguridad y de agente operativo. Fue profesor de «técnicas de análisis de inteligencia» en la Fundación de Estudios Estratégicos e Internacionles y Autor de varias publicaciones y comunicaciones, entre otras la última sobre "Análisis de Inteligencia de la Propaganda del Daesh".
DEPARTAMENTO DE FORMACIÓN
MARÍA FUENTENEBRO

Ejerce actualmente como Asesora Senior del Programa Mundial de Alimentos de la ONU. Ha sido Oficial de Asuntos Humanitarios (nivel P4/5) para la Oficina de Coordinación de Asuntos Humanitarios de la Organización de Naciones Unidas (OCHA-ONU); Oficial de Política Humanitaria y Oficial de Coordinación Cívico-Militar Humanitaria en las divisiones de Política Humanitaria y de Emergencias Humanitarias. Además, ha sido Oficial de Asuntos Políticos en la Misión del Departamento de Operaciones para el Mantenimiento de la Paz de Naciones Unidas en Sudán, United Nations Mission in Sudan – UNMIS y Oficial de Programa de Seguridad, Justicia y Derechos Humanos en PNUD-Guatemala. Fue analista financiera en el banco internacional de Inversión Morgan Stanley en Londres. Con un Master en Gestión Internacional de la Empresa (CECO, Madrid) y Estudios Internacionales (Escuela Diplomática, Madrid).
EMILIA JOSÉ PEÑA RUIZ

Doctora en Derecho en la Escuela Internacional de Doctorado URJC. Facultad de Ciencias Sociales y Jurídicas. Calificación: SOBRESALIENTE, Mención CUM LAUDE (Título: Implicaciones del Dilema de Seguridad. Arbitrando las negociaciones nucleares desde la Teoría de Juegos). Alférez de Navío, Sección de Inteligencia DIVOPE – Estado Mayor de la Armada. Curso Avanzado de Inteligencia y Seguridad en la Escuela de Guerra del Ejército. Master Analista de Inteligencia. UC3M/URJC Madrid. Especialista en análisis e interpretación de la información, de identificación y análisis de necesidades de inteligencia vinculadas con objetivos estratégicos y técnicas de negociación. Ha realizado planificiación, diseño y ejecución de proyectos. Monitorización y vigilancia tecnológica. Proyecto de investigación: "Irán Nuclear: La Cración de un Enemigo". El documento de investigación el origen y evolución del programa nuclear iraní, así como el conflicto con el OIEA y la Comunidad Internacional, desde el año 2002 hasta el año 2012.
FRANCISCO MARÍN GUTIÉRREZ

Teniente Coronel de Caballeria y diplomado en el primer curso Superior de Inteligencia y Seguridad del Ejercito.Esta en posesión del curso HUMINT, Curso de Inteligencia en OMP,s por el CNI, NATO Intelligence Course y CJ2X por la NATO School, entre otros. En los últimos 20 años ha ocupado diversos puestos, tanto nacionales como OTAN, relacionados con los ámbitos de la Inteligencia, contrainteligencia y la seguridad. En la actualidad está destinado en la Jefatura de Operaciones del Mando Conjunto de Ciberdefensa, siendo responsable del área de ciberinteligencia y análisis de ciberamenazas.Es profesor en varias universidades nacionales y ha sido profesor invitado de la NATO School (Oberammergau, Alemania).  En lo referente al ámbito de las operaciones de información es autor del libro "Engaños de guerra. Las acciones de decepción en los conflictos bélicos".
JOSE LUIS DEL CORRAL GONZALO

Coronel de Infantería, Diplomado de Estado Mayor. Destinado en el Mando de Adiestramiento y Doctrina (MADOC). En posesión de diversas condecoraciones nacionales, de la Unión Europea y de Naciones Unidas. Ha participado en misiones internacionales en Bosnia (1994-95) y en Somalia (2010).
Formación profesional: Diploma de Estado Mayor (Staff Course); Especialista en Montaña. Especialista en medios acorazados; Curso Avanzado de Inteligencia Militar; Curso de Operaciones Mantenimiento de Paz; Curso de Derecho Humanitario y de los Conflictos.
Formación academica: Curso Metodología de la Investigación (Universidad Granada) y Curso de Gestión de Bases Documentales (Universidad de Granada). Colaborador habitual de Escuela de Guerra del Ejército (Madrid) en los Cursos de Operaciones Mantenimiento de Paz (OMP) y de Observadores para misiones de Paz y en la Universidad de Sevilla (Centro Internacional) en el programa Study Abroad.
OPINIÓN DE CLIENTES ACERCA DE NUESTROS SERVICIOS:
(Julio Villacorta, ingeniero industrial, empresario. Secretario General del PSC y miembro de Red Eléctrica Española):
"El curso de Técnicas de Análisis de Inteligencia de GIASP, entre otros aspectos analíticos, aborda un amplio y sistemático abanico de técnicas cuantitativas de análisis que aportan el rigor y la potencia del cálculo matemático a los informes de inteligencia corporativa.
Un curso que da, además, la oportunidad de intercambiar experiencias con profesionales de acreditado prestigio en diversos campos de la inteligencia estratégica y operativa, social, económica y política."
(Fausto Sánchez Hernández, Director General de Pinajarro SL, empresario):
«Utilizar las herramientas de análisis de inteligencia estratégica en el mundo empresarial, es un gran avance. Y que GIASP se preocupe de impartir la enseñanza es una garantía de éxito»
EMPRESAS COLABORADORAS:


Empresa matriz de Iberspectiva: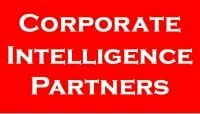 Para más información y contacto: giasp@intelgiasp.com
---
GIASP Intelligence & Strategy has as its main mission the production and consulting in competitive strategy and corporate security for clients in different organizational sectors, institutions and companies.
GIASP SL, as a leading national group in the production of strategic economic & security reports applied to the different areas, in an increasingly complex and competitive environment, has been established as bridge of union between companies & institutions and global security.
Among its offer of services and products in support of the decision making we could highlight:
• Production and elaboration of economic/competitive & security reports. GIASP applies an exclusive methodology, with prospective and predictive vision, in support of the strategic decision of the companies and their operational security.
• Consultancy in the formation and constitution of economic and competitive units that allow the anticipation of assets against the competitor offering Master classes for the different control units of large and medium-sized companies in order to support and improve their analysis capabilities and anticipation of opportunities and risks as a fundamental factor in the management support.
• Support to the corporate and institutional security system for the reduction of operational risk, helping to maximize benefits in the productive and operational areas with the production and preparation of risk and security reports to establish the better conditions of competitiveness in the operative environment and in order to obtain the definite anticipation for the achievement of an advantageous strategic action.
• Training in strategic and competitive analysis methodology at the highest level using as fundamental tool the prospective at the service of strategic intelligence and operational security.
• Promotion of the culture of intelligence and strategic security as fundamental methodology to identify, mitigate and manage effectively risks and vulnerabilities, as well as in order to determine the strengths and opportunities to enhance the operation of the company and institutions and thus guarantee their survival and resilience.
GENERAL DIRECTION
Marta Gª Outón
General Director and Founder of GIASP & Director of the Production Department Master's Degree in Intelligence, by the International Strategic Studies Foundation and Master's Degree in Security, Crisis and Emergency Management by the Ortega y Gasset Foundation. Expert analyst in Strategic and Contranarrative Communication, specialized in the jihadist narrative. She carried out a pioneering project in counter-narrative in the Operations Command of the General Staff of the Defense , in the Influence Section (J9), within the framework of the International Coalition against Daesh in the mission Inherent Resolve, Iraq. With professional training in techniques of Intelligence Analysis, Management of Intelligence Services and Peace Operations by the Army War College.
Ignacio del Corral Gonzalo
General Director of GIASP & Director of the Formation Department Professor of Intelligence in the Department of Intelligence and Security of the Army War College. With more than 10 years of teaching experience, he directs and teaches Intelligence, Counterintelligence and Security in the Army. He is director of the basic and advanced courses of Intelligence of the Armed Forces and he has the courses of Head of Security and of operative agent. Author of several publications and communications, among others the last was: «Analysis of Intelligence of the Daesh Propaganda». He is also a member of the Society of International Studies (SEI).
FORMATION DEPARTMENT
MARIA FUENTENEBRO
She currently works as Senior Advisor of the UN World Food Program. She has been a Humanitarian Affairs Officer (level P4 / 5) for the Office for the Coordination of Humanitarian Affairs of the United Nations Organization (OCHA-UN); Humanitarian Policy Officer and Civic-Military Humanitarian Coordination Officer in the divisions of Humanitarian Policy and Humanitarian Emergencies. In addition, she has worked as a Political Affairs Officer in the Mission of the United Nations Department of Peacekeeping Operations in Sudan, United Nations Mission in Sudan – UNMIS and Program Officer for Security, Justice and Human Rights in UNDP-Guatemala. She was a financial analyst at the Morgan Stanley International Investment Bank in London. With a Master in International Business Management (CECO, Madrid) and International Studies (Diplomatic School, Madrid).
EMILIA JOSÉ PEÑA RUIZ
PhD in Law at the International School of Doctorate URJC. Faculty of Social and Legal Sciences. Qualification: Mention CUM LAUDE (Title: Implications of the Security Dilemma, Arbitrating the nuclear negotiations from the Theory of Games). Lieutenant of the Navy, Intelligence Section DIVOPE – Army Staff. Advanced Course on Intelligence and Security at the Army War School. Master Analyst of Intelligence. UC3M / URJC Madrid. Specialist in analysis and interpretation of information, identification and analysis of intelligence needs linked with strategic objectives and formation in negotiation techniques. She has done planning, design and execution of projects, monitoring and technological surveillance. Research project: «Nuclear Iran: The Creation of an Enemy». The research document analyzed the origin and evolution of the Iranian nuclear program, as well as the conflict with the IAEA and the International Community, from 2002 to 2012.
FRANCISCO MARÍN GUTIÉRREZ
Lieutenant Colonel and Diploma in the first Higher Intelligence and Security course of the Army. He is in possession of the course HUMINT, Course of Intelligence in OMP by the CNI, NATO Intelligence Course and CJ2X by the NATO School, among others. In the last 20 years he has held various positions, both national and NATO, related to the fields of intelligence, counterintelligence and security. Currently, he is assigned to the Chief of Operations of the Joint Cyber Defense Command, being responsible for the area of cyber-intelligence and analysis of cyber threats. He is a professor at several national universities and he has been a visiting professor at the NATO School (Oberammergau, Germany). Regarding the field of information operations, he is the author of the book «Cheating war. Deception actions in war conflicts «.
JOSE LUIS DEL CORRAL GONZALO
Colonel of Infantry, Diploma of General Staff. Destined in the Training and Doctrine Command (MADOC). In possession of various national decorations by the European Union and the United Nations. He has participated in international missions in Bosnia (1994-95) and in Somalia (2010). Vocational training: Diploma of Staff (Staff Course); Mountain Specialist Armored media specialist; Advanced Course on Military Intelligence; Peace Maintenance Operations Course; Course on Humanitarian Law and Conflicts.Academic training: Research Methodology Course (Granada University) and Documentary Bases Management Course (University of Granada). Regular contributor to the Army War School (Madrid) in the Peacekeeping Operations Courses (OMP) and Observers for Peace Missions and at the University of Seville (International Center) in the Study Abroad program.
For more information and contact: giasp@intelgiasp.com
OPINIONS ABOUT OUR SERVICES:
(Julio Villacorta, Industrial engineer, businessman. General Secretary of the PSC and member of the Spanish Electric Network):
«The course of Intelligence Analysis Techniques of GIASP, among other analytical aspects, addresses a broad and systematic range of quantitative analysis techniques that provide rigor and power of mathematical calculation to corporate intelligence reports.
A course that also gives the opportunity to exchange experiences with professionals with prestige in various fields of strategic and operational intelligence»
(Fausto Sánchez Hernández, General Director of Pinajarro SL):
«It is a great advance to use strategic intelligence analysis tools in the business world and if GIASP is concerned with teaching them, is a guarantee of success»